It's that time of the year again! No, I'm not talking about spring — although I think we can all be glad that the doldrums of winter are now behind us — I'm talking about the one day of the year where you can't believe anything you read on the internet: It's April Fools' Day!
As always, the web is teeming with pranks and jokes from all of the usual suspects including Google, Spotify, and even Tinder. Here are all the best in one easy-to-browse list!
Google
Everyone knows that Google loves April Fools' Day, and the company always seems to have something up its sleeve for April 1st. Today is no different, with Google announcing a hilarious "Screen Cleaner" feature for Android. Check it out:
On top of that, Google added the classic phone game Snake to Google Maps: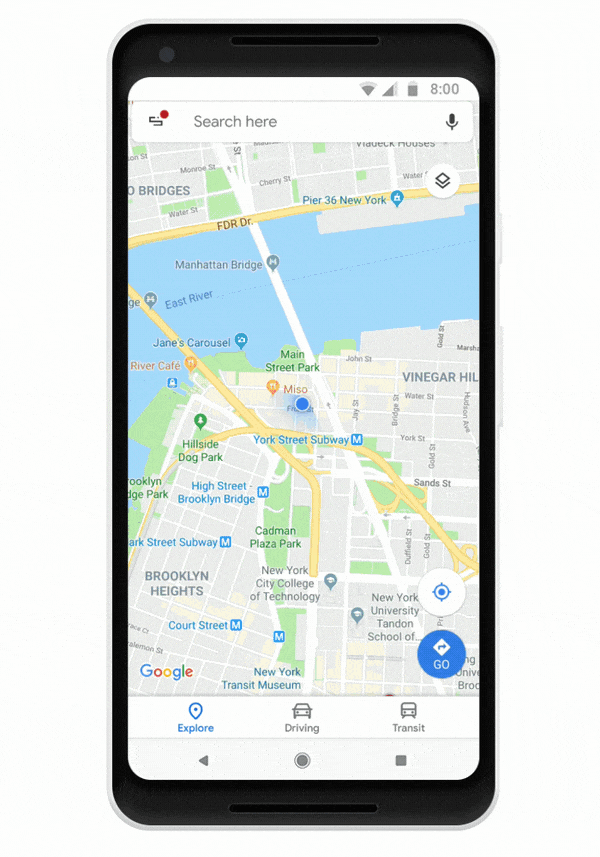 Okay that's pretty awesome, but if you really dive into Google's April Fools' bag you'll find Google Tulip, a (fake) new feature of Google Assistant that lets you talk to plants.
Tinder
The world's hottest dating app got into the April Fools' spirit with a new "Height Verification" feature to cut down what it thinks is false advertising in the dating realm. Tinder talked about the new feature in a tongue-in-cheek blog post, claiming that you can stand next to "any commercial building" and snap a selfie to have your real height verified by the app.
Lego
Okay, this one has to be one of my favorites. You ever lose a Lego brick and just can't seem to find it? Well now Lego's new "Find My Brick" app will help you find it! Of all the April Fools' Day pranks this year, this one seems like it would be the most useful.
The long search is finally over… ? #FindMyBrick pic.twitter.com/3yBIPJ2OPk

— LEGO (@LEGO_Group) April 1, 2019
Logitech
Logitech, which has been making computer accessories forever, finally decided to "update" the name of its wireless computer mice. Mice, of course, have tails, which is why wired mice make sense. Wireless mice though? Not so much, so Logitech is now calling them "hamsters."
Roku
Every TV remote you've ever used was made for a human hand, but who are we to say that television should only be enjoyed by humans? Roku wants to change that, so the company announced the "Press Paws Remote" which, you guessed it, is made with your dog in mind. It's adorable!
Spotify
Leave it to Spotify to use its endless catalog of music for a truly special throwback April Fools' Day prank. The typical "Discover Weekly" playlist that Spotify throws together to introduce you to new songs and bands you might enjoy has been replaced by "Discocover Weekly." The entire playlist is pure disco covers, just like the name suggests, which honestly aren't as bad as you might expect.
How's your Discocover Weekly today? ?

— Spotify (@Spotify) April 1, 2019
As always, these are all in good fun. April Fools' Day products and services rarely turn into permanent offerings, but it's fun to see what these big companies can cook up for a laugh anyway.