Back-to-school spending is expected to hit an all-time high this year, even as inflation soars and parents everywhere feel the pinch of skyrocketing prices. According to the National Retail Federation's latest survey, a third of families plan to cut back on other spending areas in order to cover the cost of must-haves for the new school year. The number one priority for these families is electronics, which should come as no surprise. Here are the best back to school deals for 2022, and how to save the most when buying anything online.
Creativity On-The-Go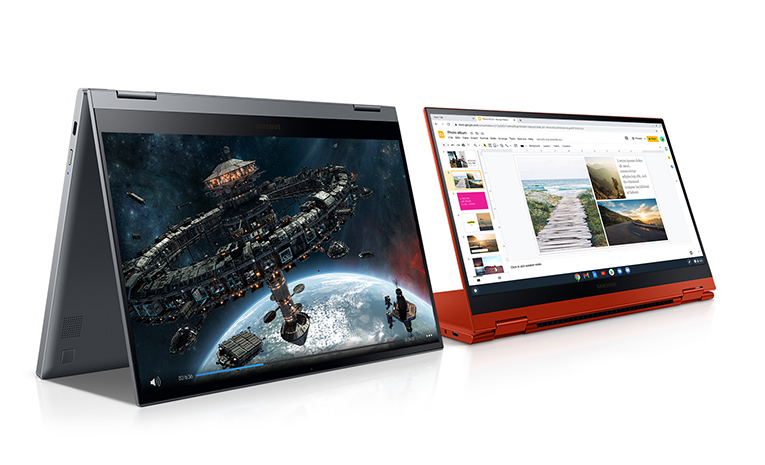 These days the number one tool for school is an affordable laptop or tablet. The key word here is, of course, "affordable," but you can still find some great tech at reasonable prices. My pick here is the Samsung Galaxy Chromebook 2 360. It's a budget-friendly 2-in-1 that's great for the classroom and blazing powerful creativity in general. Standout features include a 360-degree convertible touchscreen display, full HD webcam, lightning-fast Wi-Fi, all-day battery life, and built-in security. To save the most, be sure to check out the student and trade-in specials on their website because you can actually get this Chromebook for next to nothing.
Constant Connection
Smartphones can be a lifeline for students and their parents, but kids really don't need a thousand-dollar smartphone, especially when you're trying to save money. Among the top back-to-school smartphone savings deals, Cricket Wireless lets you bring your own phone number over and get a free Samsung Galaxy A-03S along with a $60 monthly unlimited nationwide plan. What stands out about this deal? Instant access to AT&T's 5G network, making the phone a great mobile hotspot for working anywhere, and it comes with free HBO Max, with no speed throttling, letting you talk, text, stream, and play to your heart's content.
LucidSound LS100X Wireless Gaming Headset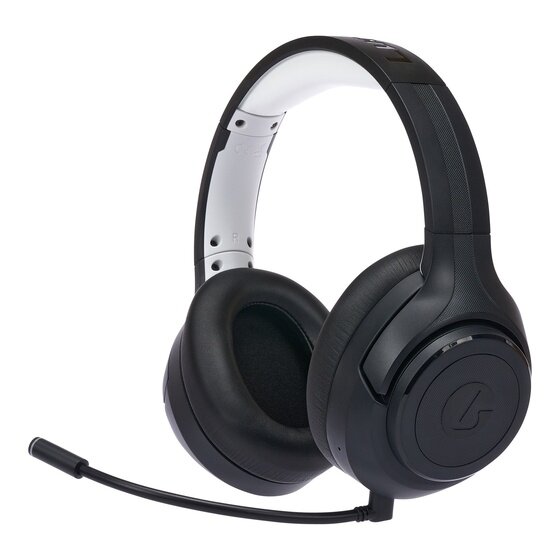 Okay, the name is really long, but nothing compared to the battery life of the LucidSound LS100X Wireless Gaming Headset. For less than $100, you get up to 130 hours on a single charge, which is more than five days of continuous play! Can you imagine getting that from your current earbuds? No… not even close. They're super comfortable, lightweight, and work great with a PC as well as Xbox Series S|X. Plus, you'll enjoy seamless wireless connectivity and really well-engineered quick-access audio controls. They're an incredible value.
The Sweet Taste Of Savings
A recent survey found that nearly 60% of shoppers are looking for sales and coupons this year. But what is the easiest way to make sure you're paying the lowest prices? Install the PayPal Honey desktop browser extension. It's up and running in a few clicks, and this online shopping tool automatically discovers coupons and applies the best ones it finds at checkout. It even helps you layer savings by finding rewards that you can redeem for cash back. I never shop online — never — without using it, and I'm not alone. The company told me they've helped people find more than $100 million in savings just this year alone. That's pretty sweet.
One Last Breath Of Fresh Air
School school school… but wait! Summer isn't actually over yet! Sure, you should be prepared for the upcoming year — and the gadgets above will help you do just that — but before the school bell rings for the first time, countless Americans are eager for one last getaway. If that sounds like you, and you'd like to avoid airline travel and the lost luggage plague that is hitting airports coast to coast, Outdoorsy is the way to go. Outdoorsy is a sort of "Uber for RVs" where RV owners connect with people who want to rent them, even just for a couple of days, and the vehicles are always inspected to make sure they're in tip-top shape. Helpful owners will teach you the ins and outs of the various features, and off you go. The best part is that your rental is covered by Liberty Mutual insurance, so if anything catastrophic happens, you'll only be down a deductible. So grab the kids and head into the great outdoors one last time before the chilly fall wind makes us all want to stay inside.