I know it might not feel like it where you live — but Spring is right around the corner — and with it comes the perfect time to clean up, clear out, and de-clutter your favorite go-to gadgets. Here are a handful of top tips to tidy up your tech:
1. Free up space on your smartphone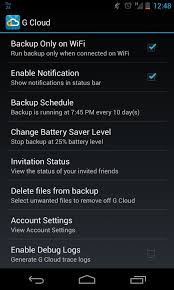 Smartphones fill-up fast with all our photos, videos, games, music, apps — and all of that overflowing information slows your phone, and your life, down. It can even cost you big bucks, according to electronics trade-in company NextWorth, which reports that trying to keep your entire digital life on your device often "forces you to buy the larger version of your chosen smartphone or pay extra to back it up." No thanks.
One easy way to deal with that digital deluge is to back it up to the cloud. By saving to iCloud, Google Drive, Microsoft OneDrive, or Dropbox (among others), you're giving yourself instant insurance that all your files are backed up if you lose or break your phone, and that you're not clogging up connected life with a bunch of extra junk. You can also back up to a hard drive or right to your computer, but I like the cloud because I can still access to all my important data anytime, from any device. Setup is simple, typically accessible right through your settings menu or through an app like Dropbox.
But is the cloud safe? If you're worried about security in the wake of that Hollywood nudey photo breach, it might be comforting to know that the popular cloud storage services like Google Drive and OneDrive encrypt files as they pass between your device and the cloud servers, so you really don't need to worry about some creeper peeping at your photos as they zip down the information superhighway. Be sure to use two-step authentication if possible, create a complicated password (not 1,2,3,4 or your pets name), and enable a tool like Find My iPhone to wipe your device clean if it does fall into the wrong hands.
If you're so fed up that you want to kill your phone, you can always do a factory reset after you've backed it up. That wipes out all of your personal data, apps, contacts, and everything else that you've crammed onto it since you brought it home from the store. But, this is a desperate measure, so it should be your last resort.
2. Put your start screen to work for you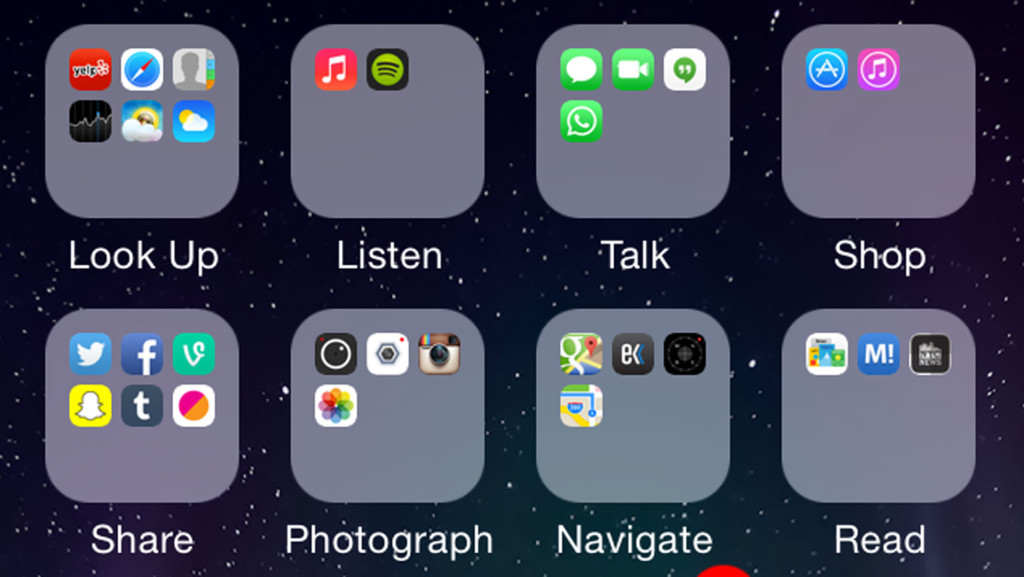 If it takes you more than a few seconds or taps to find exactly what you need when you need it, you're wasting your precious time. Organizing your start screen is simple and won't take more than 10 minutes or so. The trick is to put the apps and tools that you use every single day on the home screen — and nothing else. Move all related apps or tiles into groups and name it something that makes sense to you, such as "everyday," "fitness," "shopping," and so on. Some people create file names based on actions such as "learn," "listen," "watch," "share." That's a good way to do it as well. The key is to figure out what works best for you. Move your most important groups to the far left, where they're always visible. Move games and less important apps on your device to a second or third page. Take a few minutes every couple months to delete apps you don't use anymore, and organize or re-arrange the ones you do. You'll be amazed how much this helps your overall productivity.
3. Clean up cord chaos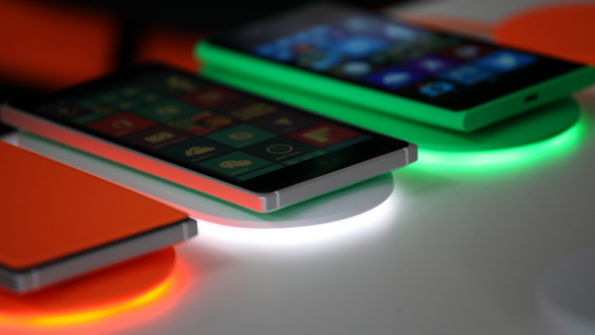 It happens to all of us — messy wires, tangled chargers, and completely cluttered cords. There are a dozen simple fixes for this, starting with wireless charging plates and docks. I've just reviewed the Nokia DT-903 ($59), which is a colorful and powerful new version of Qi charger for Lumia phones. These kinds of charging plates have been around for a handful of years already, but the DT-903 kicks things up a notch with LEDs that let you know if when you're getting an incoming message or alert. I'm also a big fan of several of the Quirky cord management tools like the Converge ($59.99) dock and Cordies ($4.99) organizer. Poppin ($30) makes another great hideaway cord box. I've also used dresser drawer organizers that I picked up at Bed Bath & Beyond to organize all my different chargers as well.
4. Disinfect your gross gadgets
You might have heard, your smartphone is bacteria-magnet. One recent study shows the average cellphone often carries 10 times more bacteria than most toilet seats. Gross, but true. (And to think you put it up to your face how many times a day?!)
There are a ton of wireless wipes available to disinfect and clean your phone, but if you want to save money, using a little water and alcohol or water and vinegar mixture sprayed onto a microfiber cloth can do the trick as well.
I also just reviewed a new kickstarter-funded product called the UviCube ($199 via Kickstarter, $299 retail). It's a new breed of appliance that can safely sanitize all your electronic gear with high-intensity ultraviolet light. It's kind of like a mini dishwasher, minus the heat and water, for your go-to gadgets. It was originally created to sanitize baby bottles, but the makers figured out that also spiffs up remote controls, keyboards, tablets, and smartphones — effectively killing 99.9 percent of germs — without damaging any sensitive electronic components. It's expensive now, since it's brand new, but expect to see more and more of these kinds of supertech scrubbers popping up for gadget loving germaphobes over the new few years.
5. Clean up clutter on your computer
If your computer is crawling along at a snail's pace, stuck on the spinning wheel of death, now's the time to wipe out the digital dust bunnies. The first thing to do is stop putting off updates that might be critical to keeping your computer safe and sound. If you've been pressing "remind me tomorrow" on software or app update notifications for weeks at a time, that might be your biggest problem. Updates often fix bug or holes in security, productivity, and the overall health your programs.
Now then, what else is slowing your computer down? When's the last time you dumped your trash? Do that now. Are you completely clogged with duplicate or junk files, or even worse, malware or viruses? That's the next thing to check. With a Mac, you can use a free tool such as Avast, or Sophos Antivirus for Mac. For Windows, try Malwarebytes, BitDefender Free Edition, Kaspersky Virus Removal Tool and SuperAntiSpyware. CCleaner is another good download that works with both Windows and Mac to clear out temp files and free up space on your laptop or desktop.
Typically when I run these scans, I have a massive mess of duplicate files. Just cleaning those up frees up tons of space and makes everything run faster right away. But, before you start wiping stuff out, back it up. Consider buying that external hard drive or added online cloud storage space and upload your old files, then delete them from your laptop or desktop to create more space.
Fresh and clean
You don't need to wait to dig out from under snow or freezing temps to get a head-start on clearing the cobwebs from your connected life. Be sure to let us know if you have any questions in the comments section below.
####