If you are looking for a bargain on the most-wanted gifts this Holiday Season — Black Friday or Cyber Monday will offer some of the deepest discounts we'll see this year. But you'll compete against an estimated 140 million other shoppers trying to score big too. How do you beat the crowd and get all the best gadgets for the lowest price? Here's the inside scoop on some gadgets to watch for when prices drop and the tools to snag the hottest deals. 
Lenovo Laptops 
There are some spectacular deals across several new laptop models this year: like Lenovo's IdeaPad Duet 5i touch-screen 2-in-1 tablet. It's ultra-portable, super versatile, and totally solid for work or streaming your favorite content. It also features an 11+ hour battery life, and overall it's a great find at this price. They're having a ton of sales through the holidays on gaming Chromebooks too. I have my eye on their eLegion Slim 7 as well. Check out their Black Friday laptop savings up to $1400 off, and Cyber Monday – laptops of up to 65% off!
Find Lenovo Black Friday Deals HERE. Find Lenovo Cyber Monday Sales HERE.
FOR THE GAMER
Western Digital, alongside Epic Games and Nintendo, recently launched the first officially licensed Fortnite SanDisk microSD card for Nintendo Switch — I just picked one of these up for myself — small, but mighty — let's you store more games so you can play anytime…anywhere … works with all Nintendo Switch Systems — 128 and 256 Gigabite options. — starts at $26, but I've seen it on sale for Black Friday and Cyber Monday, so don't wait!
BUY IT HERE
Kodak Printomatic Instant Print Camera 
Here's a blast from the past that's fast, fun and easy to use, and lets you instantly and automatically print high-quality, full color photos with point-and-shoot ease. Prints 2 x 3″ images on sticky-backed Kodak Zink Photo Paper, so no ink cartridges or toners needed. It comes with a built-in flash and a MicroSD card. It's easy to buy on Amazon for $49.99 in 6 different, fun colors!
BUY IT HERE
DJI Tello Mini Drone
The DJI Tello is our favorite cheap drone for most beginners because it's by far the easiest one to fly in its price range. Even for the low price tag, the drone comes packed with impressive features. It has a 5-megapixel, 720p camera and advanced autonomous videography modes, which are usually found only on more-expensive models. Plus, the DJI Tello drone has a 13-minute battery life, the longest of any drone in its price range that our team has tested.
BUY IT HERE
LucidSound Headphones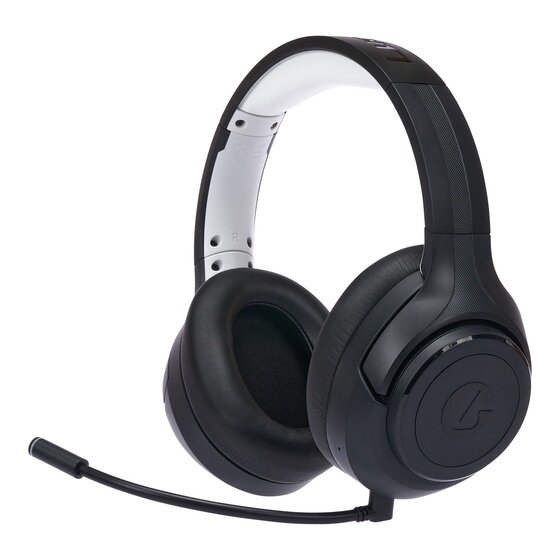 Okay — the name is really long — but NOTHING compared to the battery life on the LucidSound LS100X wireless headset. For less than $100 you get up to 130 hours on a single charge. That's more than five days of continuous play! Can you imagine getting that from your current earbuds? No, not even close. These are super comfortable, lightweight, and work great with a PC as well as Xbox, along with seamless wireless connectivity and really well-engineered quick-access-audio controls. The value here really is off the charts.
Buy it HERE
Gadgets for younger kids
This is the Peppa Pig Toniebox Starter Set, a screen-free entertainment system. It plays kids favorite songs and stories — just put a little Tonie figure on top of the box — and away you go! The one is super new — but you can use all kinds of other Tonies-figures  with it — even these new plushie Tonie's that literally just came out a few days ago. For ages 3-7. Normally $100 but check for more Cyber Monday deals through Target — where it's on sale for $70
 BUY HERE
This is amazing cross-over gadget — draw a picture on paper, snap a photo and then watch that drawing magically come to life in a video game through the Pixicade app on a mobile device. Kids can draw pets — eggs for them to hatch out of — toys/food — anything they can imagine and create endless game play. You can give the pets personalities and they evolve over time. For ages 6+ with supervision or 10+ Price: $20 (Buy one, get one 50% off right now).
BUY HERE 
These are real dolls that also have a presence in the digital world! I first covered these when they first launched earlier this year and wow have these ever taken off with millions of fans and views and trending videos on TikTok. It's another cross-over toy kids can play with in real life and online — Each doll comes dressed in her own signature look with bonus outfits and sticker packs to help kids customize her. Endless looks with mix and match clothing, face stickers — So much fun online and off. AGE: 6+ PRICE: They're usually around $25 but keep checking for deals! I've been seeing them priced just under $20 for Black Friday and expect more deals for Cyber Monday as well!
BUY HERE  
It's a toy, nightlight, and way to teach kids ages 3-and-up social-emotional learning skills. Touch Pawz little foot and auto adjusting lights guide children through breath exercises. "Inhale when the light gets brighter and exhale as the light fades…" I feel calmer already. Seems like a great way to help preschoolers manage their own emotions — a skill that's becoming more important every day! AGE: 3+ PRICE: $22
BUY HERE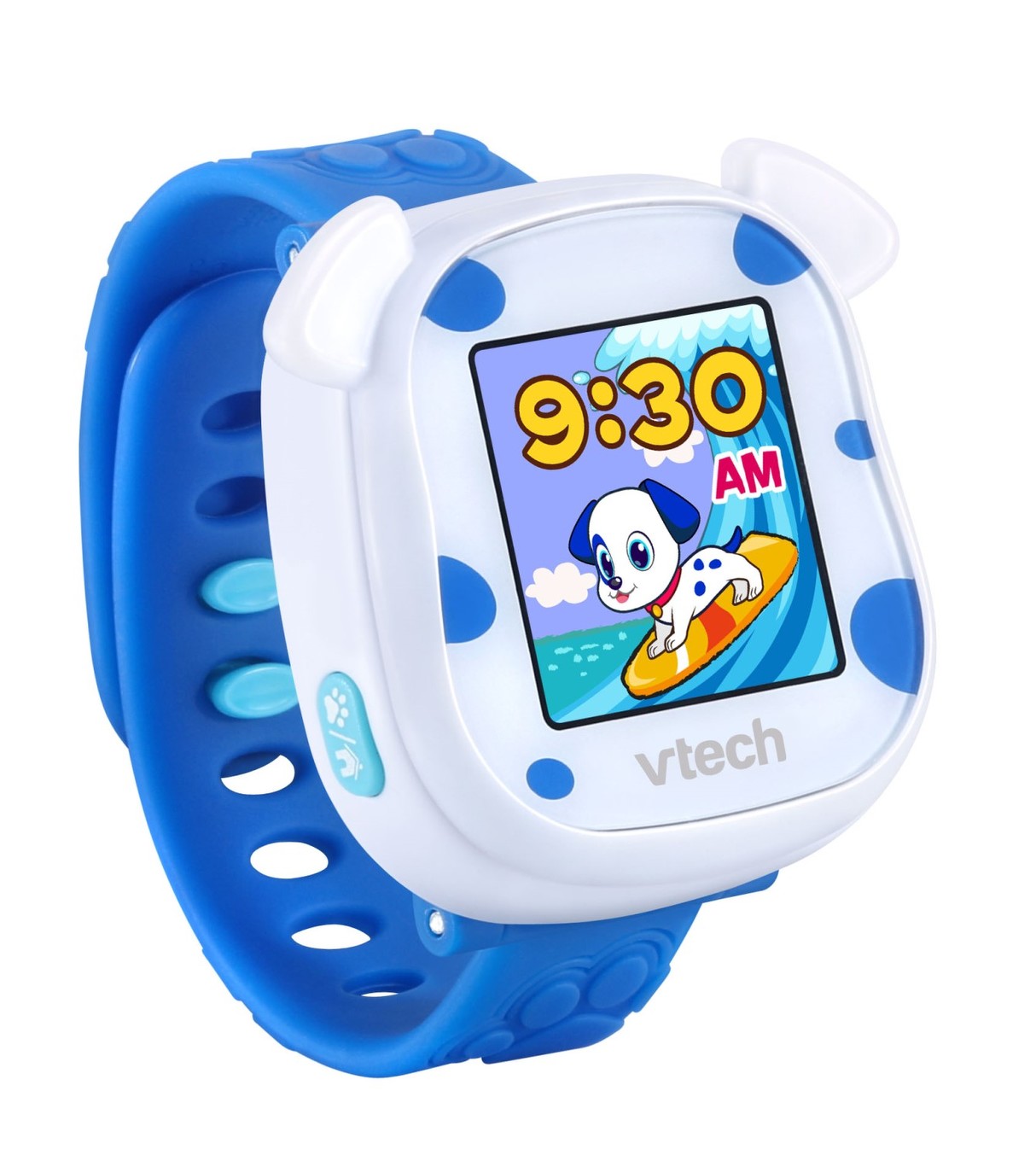 Most kids want the same tech their parents have, and this VTech My First Kid  Smartwatch is a great start for 3- to 5-year-olds. It helps kids learn to tell time, and it's super interactive but not actually connected to the Internet, which is exactly how you want it at this age. Kids can learn key, age-appropriate skills to take care of themselves with a little wrist-pet they can care for too. An engaging virtual puppy companion offers routine reminders for potty training, nap time, brushing teeth, and more, helping preschoolers stay on track. They even take their digital doggie on all their adventures while remembering to feed, walk and even teach their playful pet fun tricks. 
Top Tips To Save More Money
MPB:
Here's a crowd favorite for photo and video gear called "MPB" — and it's the largest global platform to buy, sell, or trade used photo and video gear. They buy gear directly, and their team of expert product specialists evaluates the quality of all items before reselling them — and it comes with a six-month warranty! PRICE: Varies — on average —  gear is 33% less than buying new
Price Match Via App
When you shop at Target (Best Buy or Walmart too), scan the bar code in your Target app and check out the online price. It's almost ALWAYS lower, sometimes $100's of dollars lower. Show the cashier at the checkout this page or screenshot  — and they'll give you the lower online price!"
Shop Refurbished!
Buying refurbished gadgets is one of the biggest insider tips and hacks – I mainly use eBay Refurbished –everything's thoroughly screened to meet rigorous standards, backed by an up to two-year warranty, and comes with an eBay Money Back Guarantee
The money-saving tool I can't live without:

If you haven't heard of the PayPal Honey browser extension — you're likely paying too much and missing out on potential cash-back deals too. Just add the extension to your desktop, and it automatically discovers coupons and applies the best working ones it finds at checkout; plus, it helps you earn cash back if that applies too. It's fast and easy to install, but you need to go to joinhoney.com to get this one! They've helped shoppers save almost 200 million dollars this year 
PLEASE NOTE: 
We independently review everything we recommend. When you buy through our links, we may earn a commission (though we have NO affiliate links in this particular post). These are the same things we choose for ourselves and recommend to our family and friends. If we recommend that you spend your hard-earned money on something, we take it as seriously as if our own money were on the line.
Techish's parent company and/or marketing department may work with some of the companies mentioned above at some point in time. However, those funds are pooled together in a general annual budget for production and not earmarked for any one specific story, segment, or dictate any editorial coverage.
Learn more about the way we work and our rigorous editorial standards here.***